Parenting Workshop by Therapy Story
Bringing Baby Home Workshop
This is a 12-hour virtual program divided into four 3-hour classes making for a full month of connecting with each other and like-minded community. During this time we will cover the entirety of the provided workbook along with prompts and activities all designed to strengthen your bond and friendship as a couple as you prepare for and step into welcoming your baby and the journey of parenting.
Sunday Jan. 7th, 14th, 21st, 28th
10am-1pm EST (frequent bio-breaks)
Virtual (in-person coming in April!)
Each workshop is limited to 6 couples
Accessible with elevator & ramp
Meet your workshop educator
Celina Wigle-Olias-Varga, LSW
Celina Wigle-Olias-Varga, LSW is a perinatal therapist with 20 years of experience serving the parenting community under many hats and identities. She has been teaching the Bringing Baby Home program since 2019 and adds to the material with her wealth of hands-on experience.
Workshop hosted by Arch Wellness, a perinatal wellness center, and supervised by Sweta Kansagra, LCSW. A superbill for insurance reimbursement can be provided.
Bringing Baby Home Program | Dr. John Gottman
Bringing Baby Home is a psycho-educational program for pregnant or expectant couples and families with children up to three years of age. It was designed and created by relationship experts, Drs. John and Julie Gottman, at The Relationship Research Institute in Seattle, Washington. The goal of the program is to improve the quality of life for babies and children by strengthening the parental relationship.
The Gottman's research demonstrates that when couples become parents, there is a significant decrease in their relationship satisfaction. Further research has shown that relationship discord and conflict have a profound negative effect on the couples' infants and toddlers.
The Bringing Baby Home Program was developed in order to support families during this challenging, transitional time. Dr. Gottman's research shows that couples who have participated in the Program experience:
A significantly lower rate of postpartum mood disorders and depression
A decrease in relationship hostility
A higher level of relationship satisfaction
A decreased likelihood of divorce
The content of the program evolved from Dr. Gottman's 40 years of marriage and family research and is designed to teach parents to:
Increase friendship in their relationship
Deal effectively with conflict
Keep dads involved in infant care and parenting
Improve the quality of parent–infant interaction
Recognize the psychological and emotional needs of their child
Co-Parent effectively


The Program also teaches ways to nurture the family environment through the toddler and preschool years. By supporting couples as they become parents, children benefit. By teaching couples how to build a strong emotional foundation in their family during the very early stages of a child's life, children are raised in healthier environments. These benefits result in positive changes for families. Once this foundation is established in a family, research shows that children do better in school, adapt better socially, and are physically and emotionally healthier.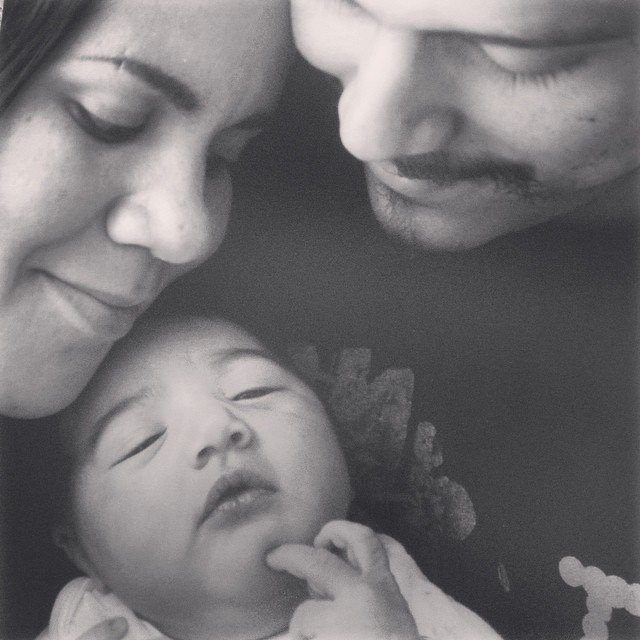 "After taking this class with Celina, we feel ready to bring our baby home knowing we not only have a plan on how we want to take care of our baby but also how to better communicate with each other and with extended family."
Not sure if you're ready for the workshop?
We'd be happy to help answer any questions you may have about the workshop. You can
contact us
here on our website or schedule a 15-minute call below.